We are pleased to present to you our newest cryogenic processor - the LTK-27, which boasts of being our smallest model yet. This equipment is not just effective, but also comes with the added advantage of being fuel-efficient due to its innovative use of liquid nitrogen (LN2). It is a versatile test batch model that offers multiple options to cater to your specific needs. Our LTK-27 is a reliable machine that will perform exceptionally well, making it an ideal choice for your cryogenic requirements.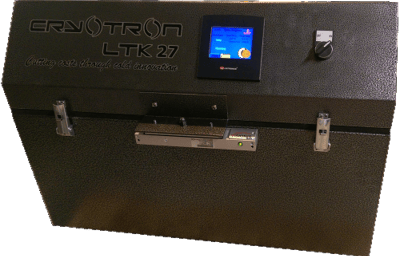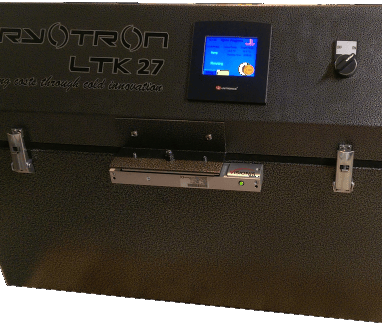 Institutional & Mini Batch Cryo-Processor
Our TC-20 cryogenic processor is highly suitable for small-scale businesses and provides an effective solution for in-house processing at an affordable price. The process implemented in this unit is the tried and tested Vari-Cold, and it comes equipped with an advanced touchscreen temperature controller. This equipment works on a "plug and play" basis and requires only three basic steps - load, press a button, and unload after completion. With a simple, easy-to-use design, it effectively streamlines your cryogenic processing needs.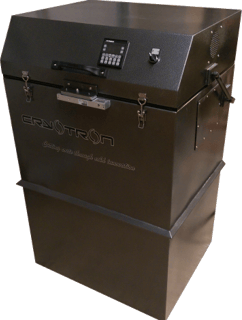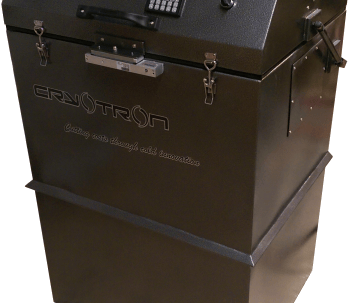 The LT 100 is an innovatively designed cryogenic processor that offers medium-sized processing capabilities. It is perfect for handling smaller payloads or urgent orders, offering a compact and efficient solution for all your cryogenic processing needs. Despite its compact size, this unit features heavy-duty construction, superior insulation, and programmable digital controls similar to the larger Cryotron model cryogenic processors. The LT 100 can achieve and maintain incredibly low liquid nitrogen temperatures below -196°C (-321°F) thanks to its cutting-edge technology. Whether you require fast turnaround times or need to process smaller payloads, the LT 100 is a reliable solution that delivers outstanding and consistent results without compromising on quality or performance.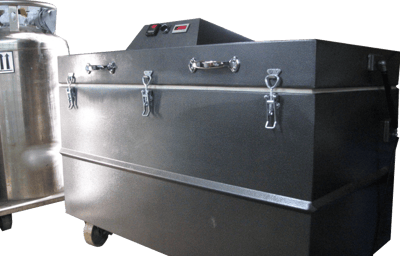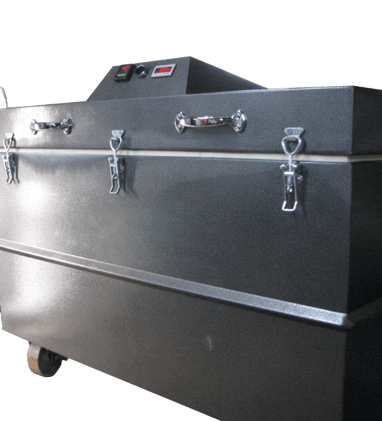 Medium Batch Cryo-Processor
The LT 250 is a highly reliable cryogenic equipment that provides a seamless journey for all your processing needs. With its unparalleled fuel efficiency, you can trust this equipment to run smoothly for extended periods while reducing your operational costs. Additionally, its easy loading and offloading process saves time and increases productivity, making it a perfect fit for businesses.
The LT 250 also boasts a large payload capacity that can accommodate bulky items such as engine blocks and long blades. In fact, its extra-large payload capacity makes this unit the ideal choice for most processing requirements. Designed with efficiency in mind, this cryogenic equipment uses a meager 900 litres of liquid nitrogen for a full 70-hour run (with 2,000 lbs. payload) at an ambient temperature of 70F.
Furthermore, the LT 375 is also an exceptional piece of cryogenic equipment that stands six inches lower than the LT 400. However, all other dimensions remain the same, making it an ideal fit for businesses that require a shorter stance but still need the same processing performance as the LT 400.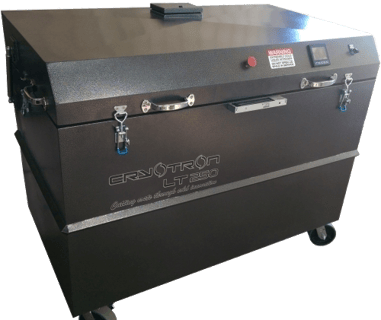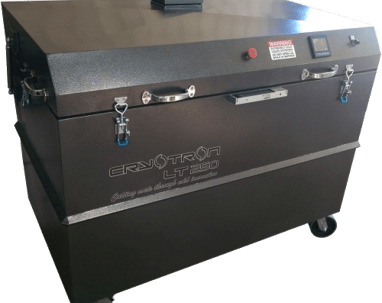 At National Cryogenics, we are committed to providing the best possible cryogenic solutions for our clients. Whether you are looking for a small-scale institutional model or a large-scale industrial machine, we can tailor our cryogenic machines to your specific requirements. Our expertise in the field of cryogenics allows us to design and build custom machines that offer excellent performance and energy efficiency. Our cryogenic systems are designed to meet the exacting demands of a wide range of applications, including medical, scientific, and industrial applications. So no matter what your needs are, trust us to deliver the cryogenic machine that is perfectly suited to your requirements.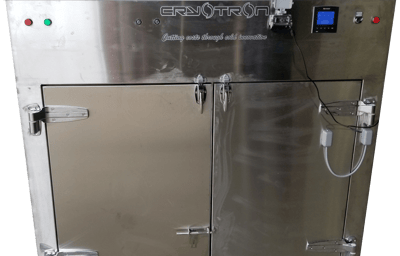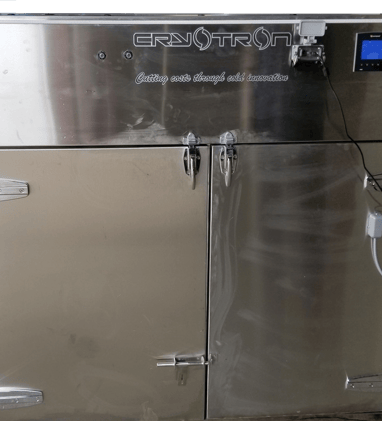 Custom Designed Cryo Equipment
National Cryogenics specializes in designing machines for shrink-fit applications, which can be customized to suit a range of industrial needs. Whether it is for use on an automated assembly line or in a small mechanic shop, we are dedicated to building the perfect machine for your specific requirements.
Our shrink-fit machines are engineered to provide consistent and accurate results, allowing for efficient production and reduced downtime. We use only high-quality materials, and our team of skilled experts ensures that each machine is crafted with precision and care.
With our extensive experience in the manufacturing industry, we understand the importance of having reliable equipment for your business. Our shrink-fit machines are designed to be user-friendly, making them easy to operate and maintain. We also offer comprehensive customer support and service, so you can rest assured that you are in good hands.
Whatever your shrink-fit application needs may be, our team is here to help. Contact us today to discuss your project requirements and learn more about how we can provide the perfect machine for your unique needs.