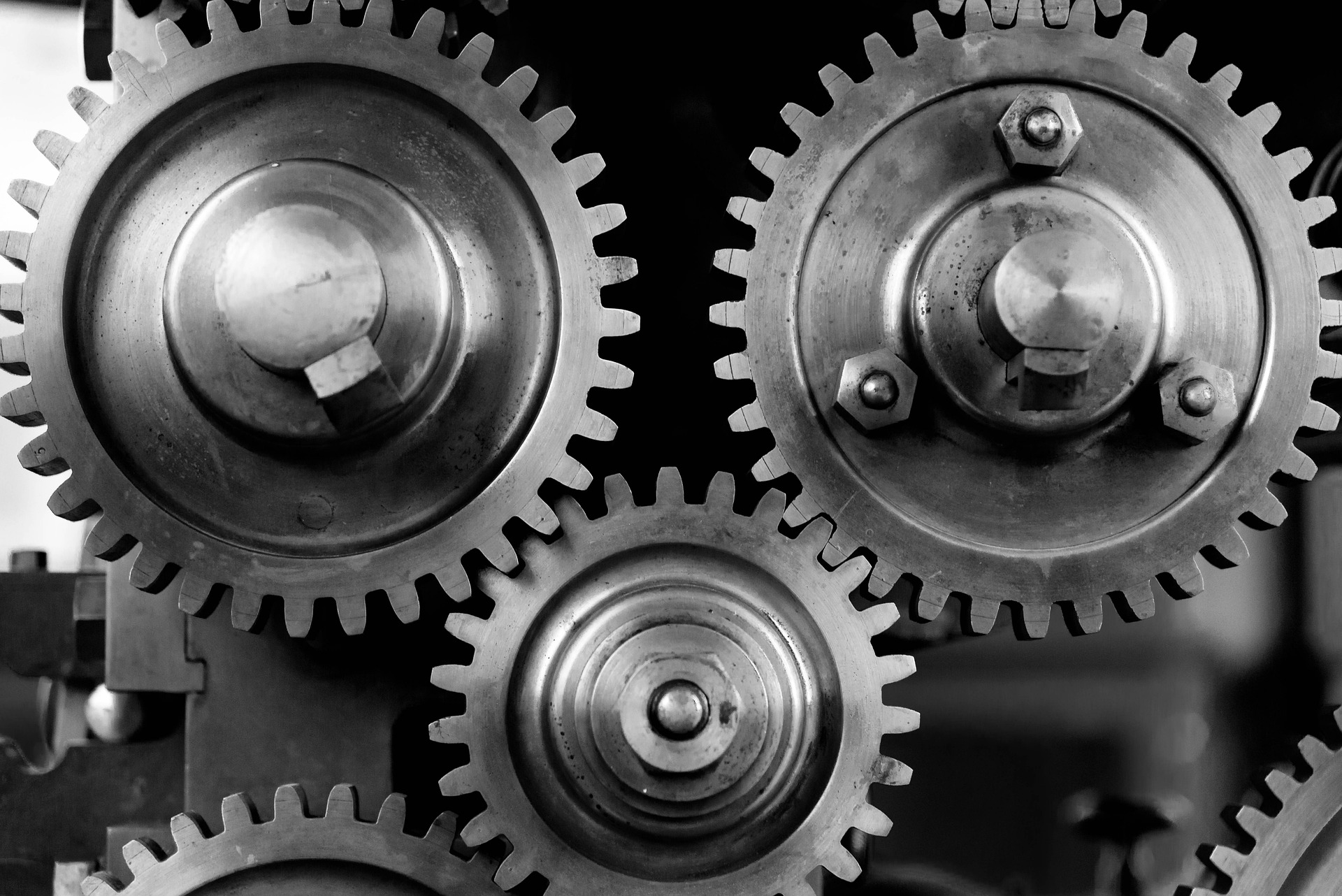 Medium Batch Cryo Processor LT-100
National Cryogenics has the ability to fulfill your specific needs, whether your organization requires a condensed institutional cryogenic machine or a massive industrial one. Our team of specialists can produce numerous models that are adept at either post tempering or strictly cold treatment. Moreover, we have the capacity to construct tailored tempering ovens to meet your distinctive needs. Equipped with advanced technology, our machines are versatile, boasting a temperature range of -200C (-330F) to 650C (1200F). Ensuring top-notch quality and optimal performance, National Cryogenics is dedicated to improving the productivity and efficacy of your operations.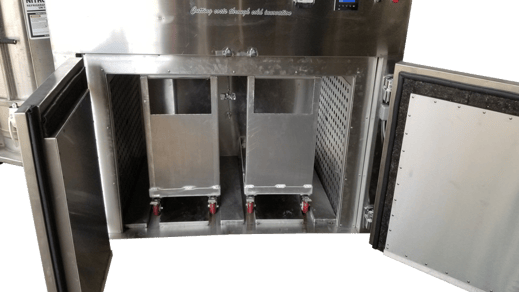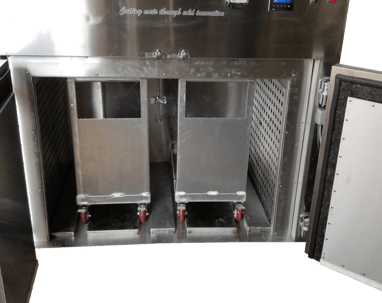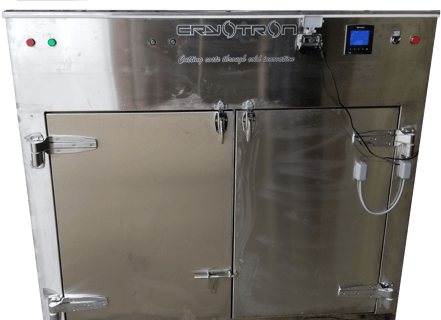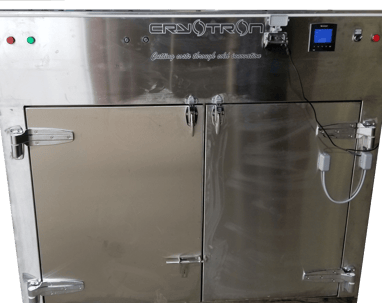 This state-of-the-art equipment is a full stainless steel, front loading sub-zero machine specifically designed to rapidly lower temperatures of 700 lbs of metal from 70⁰F to -100⁰F in under an hour. The machine features a fully automated touch screen operation, providing users with easy and efficient control over the equipment's functions. Additionally, the equipment comes with dual aluminum carts, optimizing the transportation and handling of materials.
120v

Fully automated

Dual heat exchanger / injection hybrid system

From ambient to -100⁰F in less than an hour

Low Temp, High Temp, Door Open Process over alarms

Full Datalogging
The cryogenic equipment has been specially designed to provide cooling for up to 1000 lbs of automotive components, reducing their temperature down to -40F. The unit is capable of maintaining this low temperature for a specific duration, after which the parts are gradually brought back up to a temperature of 100F. This process ensures that the materials are treated with the utmost care, as they undergo a controlled thermal transition that helps to improve their durability and performance.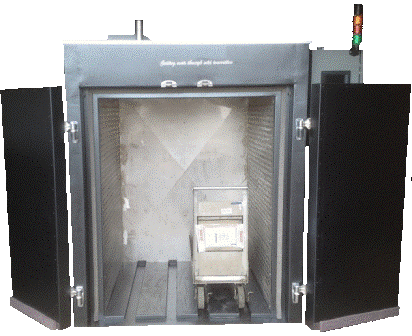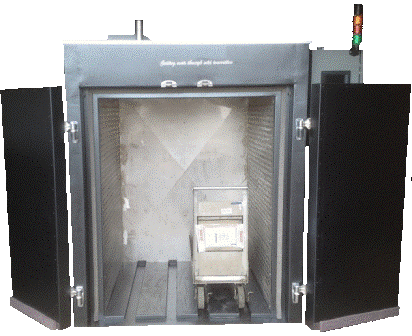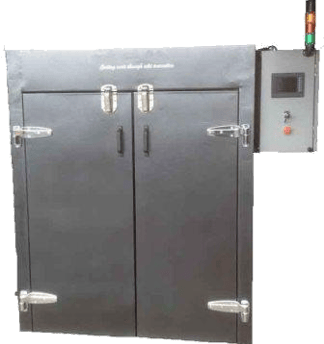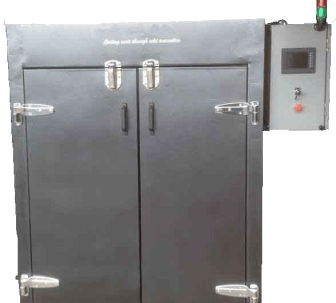 Inner usable dimensions:
58"L x 50" W x 64"H
Full Stainless steel inner-chamber
480V, 3 phase power.

2 RTD system, with average temperature used to calculate realtime temperature.

3 tiered light stack with audible alarm.

Low temp, high temp, door open, process over alarms.

Touch screen HMI controller.

Data logging of both RTD readings.

E-Stop.

Fully programmable ramp rates, target temperature and hold times.

Key lockout.

CSA inspected.

Slam latch doors
This tailor-made cryogenic apparatus has been specifically crafted to cater to the testing of valves under extremely low temperatures. The machine utilizes technology to maintain the temperature at an optimal level required for conducting the necessary tests. Its design and construction have been undertaken meticulously to ensure compatibility with a wide range of valve sizes and shapes. The equipment enables accurate and precise measurements to be taken, thereby ensuring the valves' optimal performance under cryogenic conditions.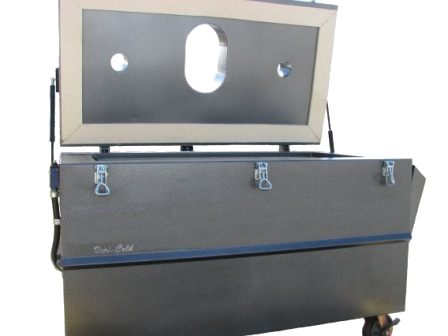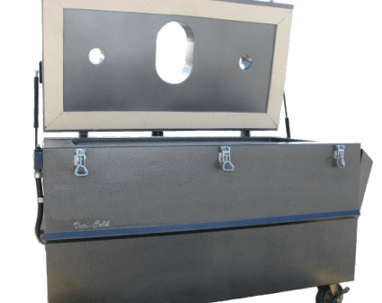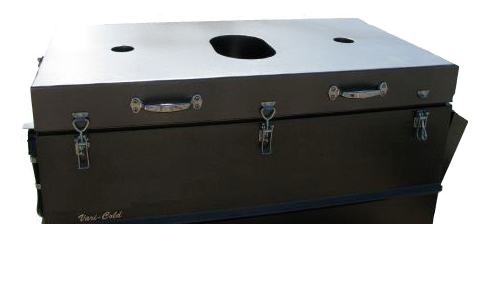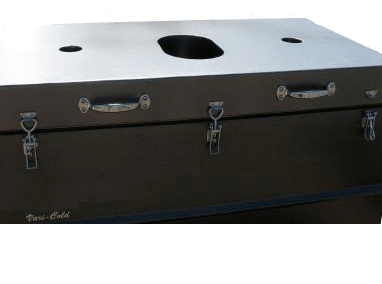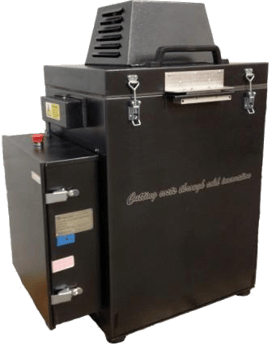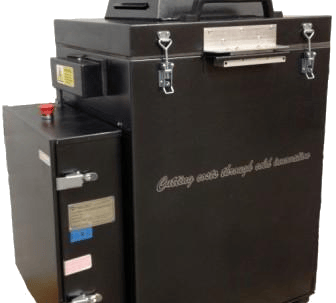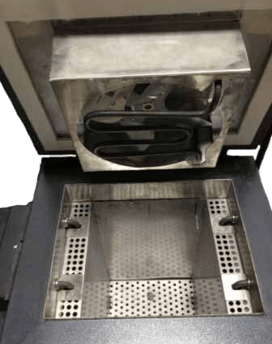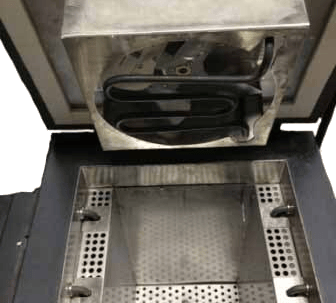 All-in-one small batch custom cryogenic processor unit.
Inner-Chamber Usable Dimensions:
12"W x 12"L x 20"H
All-in-one small batch custom cryogenic processor unit.
Inner-Chamber Usable Dimensions:
12"W x 12"L x 20"H
Features:
240V

Capable of running either a dry or fully immersed process.

Single RTD system

Fully programmable ramp rates, both on the down and up ramp, both lower and upper target temperatures and hold times at both lower and upper target temperatures.

Full data logging capability.

E-Stop.

CSA inspected.

Wall mountable remote control
Are you in search of a cryogenic equipment that is tailored to your specific requirements? Look no further! We specialize in building custom machines that cater to your unique needs. Whether you need a small-scale setup or a large-scale one, we have got you covered.
For more information on our products and services, please fill out the form provided below. Our team of experts will reach out to you within 24 hours and help you with any queries you may have. Don't hesitate, let us help you create the perfect cryogenic equipment for your needs.