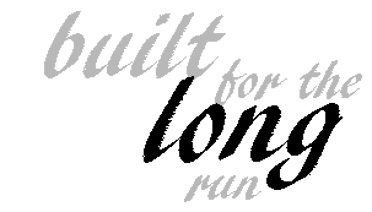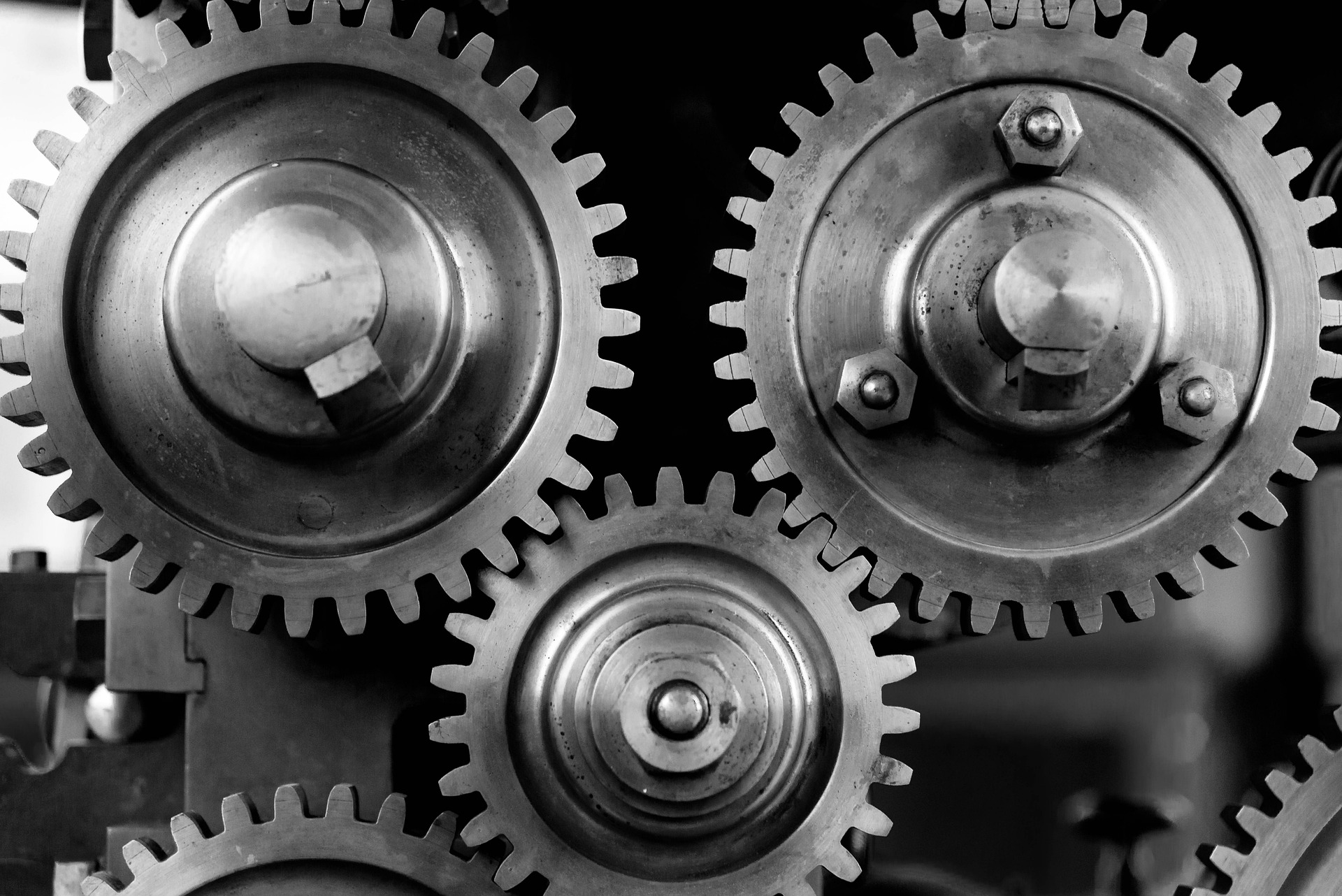 Cryogenic Shrink-Fit Machines
Are you in search of cryogenic shrink-fitting solutions but find yourself dedicating a significant amount of time, energy, and money to induction shrink-fitting? Let us help you! Our team can assist with the integration of a top-of-the-line shrink-fitting machine into your facilities, designed specifically to meet your requirements. We also offer the option of an entire automated robotic assembly line tailored to your needs. Contact us today to discuss your cryogenic shrink-fitting needs and streamline your production process.
This manual shrink fitting machine is highly versatile, designed for use with a range of materials and operating conditions. Its capabilities include the ability to function with both liquid nitrogen gas and liquid forms, as well as carbon dioxide pellets and a suitable carrier fluid.
With these options, the machine can shrink-fit a wide variety of materials, from metals and plastics to composites and ceramics. It can also adjust to different temperature requirements, allowing for precise and controlled heating and cooling of the materials.
Additionally, the manual shrink fitting machine is designed with ease of use in mind. This means that operators can quickly and conveniently set up the machine and begin shrink fitting, without requiring extensive training or experience.
Overall, this machine is an ideal choice for industries and applications that require reliable and accurate shrink fitting capabilities. Its versatility, ease of use, and precise temperature control make it an excellent choice for a range of manufacturing and production settings.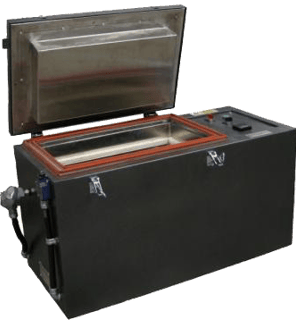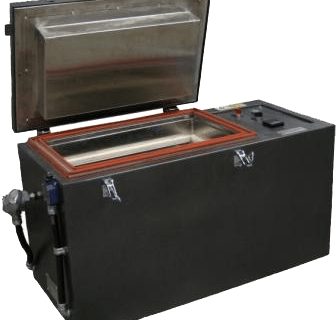 These machines were carefully engineered to be an integral part of a fully automated production line, facilitating the efficient and precise assembly of high-quality products. The robots used in conjunction with these machines are specifically designed to lower assembly parts into liquid nitrogen, allowing for optimal fitting during the manufacturing process.
Moreover, these machines possess impressive capabilities, including the ability to consistently maintain a specific level of liquid nitrogen within the apparatus. In this way, the automation process is made more efficient and streamlined, so that the end-product is consistently of the highest standard.
These machines are designed to run continuously for 24 hours a day, which underscores their immense utility and versatility in large-scale production. By eliminating the need for human intervention in the assembly process, these machines undoubtedly enhance production efficiency, productivity, and profitability. And yet, despite their sophistication, the machines are user-friendly and easy to operate, making them an essential component of modern manufacturing processes.