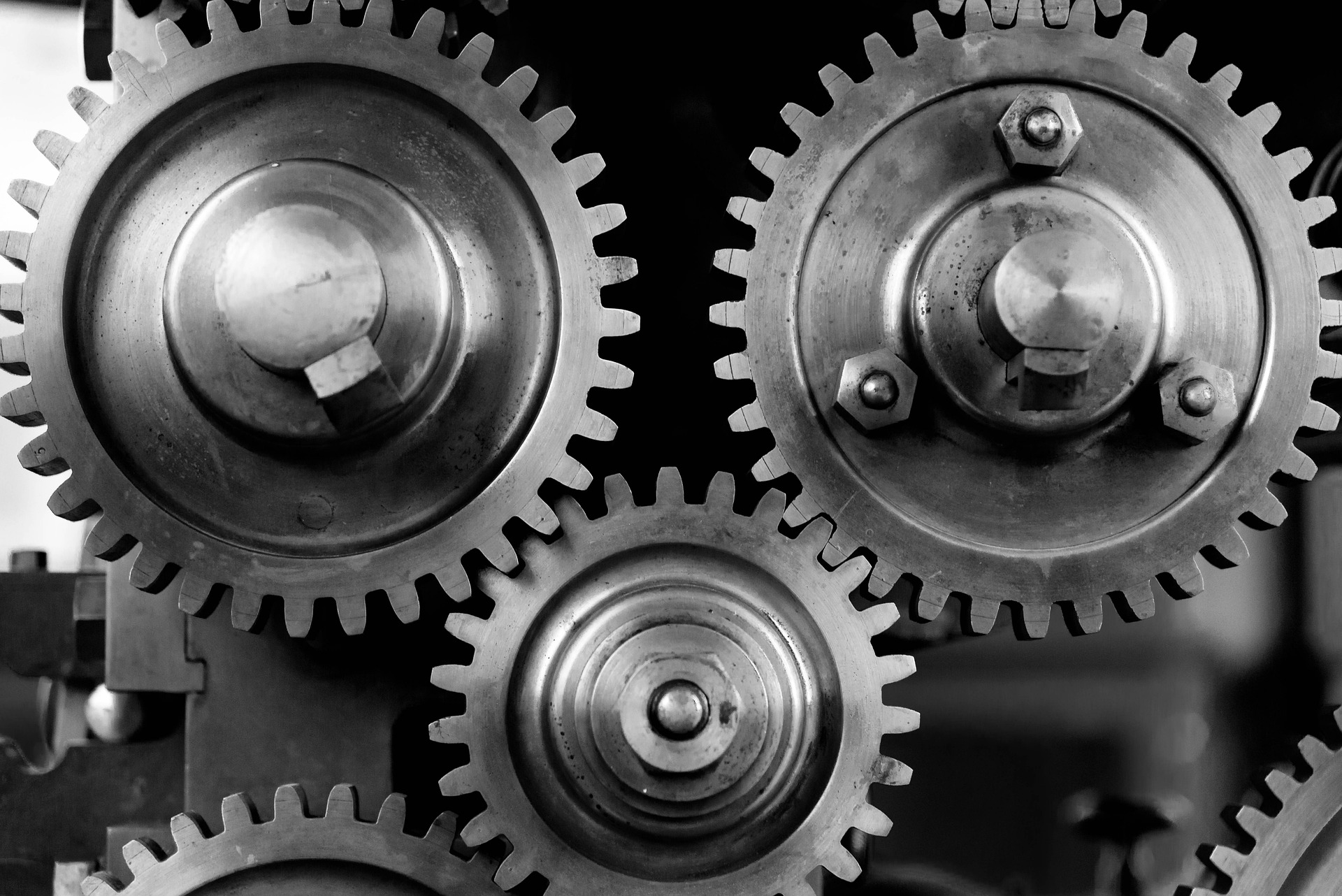 Medium Batch Cryo Processor LT-100
The LT 100 is designed as a medium sized processor. Ideal for smaller payloads or "rush" orders, as well as medium duty payloads, this compact unit boasts the same heavy-duty construction, superior insulation, and programmable digital controls featured on the larger Cryotron processors.
Inner-Chamber: 16"W x 16"L x 40"H
Weight: 875 lbs
Payload Capacity: 850 lbs
Temperature range from -196C (321F) to 260C (500F)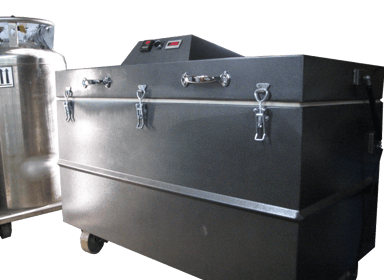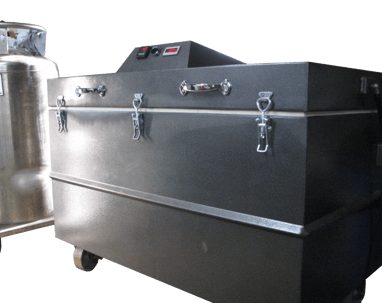 Triple Gasket System
Our triple gasket system assures there is minimal temperature and pressure loss.
Insulation
The most up to date, technologically advanced insulation, with the lowest possible K-value in the cryogenic industry.
16-gauge (1.5875mm) exterior
Heavy, durable, powder-coated 16 gauge steel, will last as long as you need it to!
Touchscreen HMI controlled
Color touchscreen HMI that allows you to be in control. From temperatures, ramp rates, and hold times, you are in control.
Safety features
From a magnetic lock to a limit switch that shuts the machine down should the lid be opened. Optional E-stop, warnings lights and alarms can also be integrated into any machine.
3/16" Stainless Steel inner-chamber
Standard 3/16" (7 gauge) 304 stainless steel inner-chamber, with optional thickness up to 0.25" (3 gauge)
Platinum Resistance RTD
Accurate and long lasting Platinum Resistance Temperature Detectors are all that are used in our Cryotron Machines.
Complete datalogging capabilities




Locks machine while in service
N/O or N/C output designated for operations alarm tie-in point.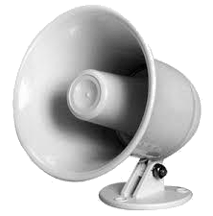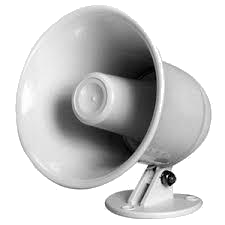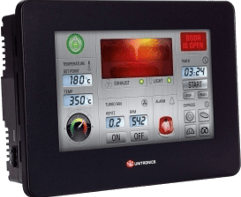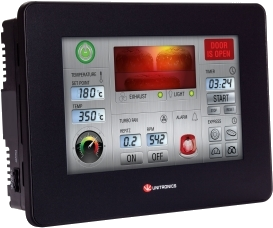 Control and monitor the machine from the HMI, your desktop computer, or remotely using your smart phone. Get text message alerts. Get NCC issued updates and trouble shooting. User's manual right on screen.
Insulated Cryogenic Transfer Hose
Transfer hose insulated with best available cryogenic insulation available on the market. Will not break down.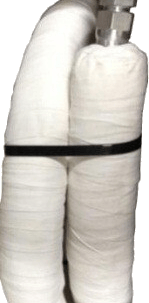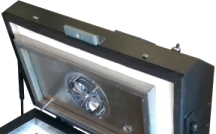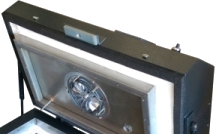 On-Board Supplemental Heat
Supplemental heat to assist in bringing the chamber and parts back to ambient.
*Not for post cryogenic tempering
Signal Light w/Audible Alarm
Your TC-20 or Medium and Large Batch Cryotron Cryogenic processors can also be set up with signal lights and audible warning alarm.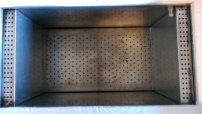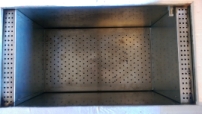 On-Board Tempering Heat
Capable of post cryo tempering up to temperatures of 450ᵒF (230ᵒC).
*Includes Supplemental heat option​